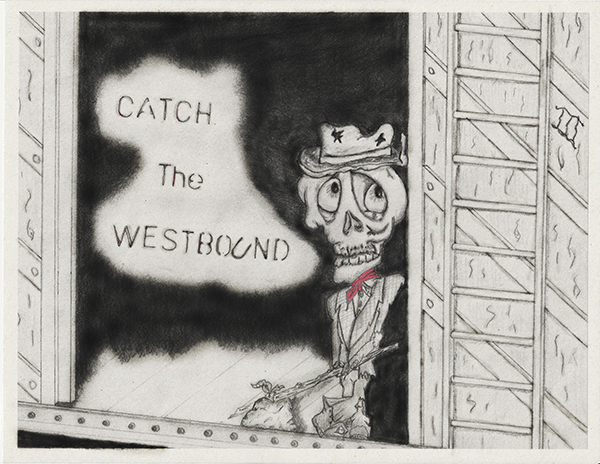 Tracks
Lay It to the Line 4:39
Cold Cold Front 4:33
Wicked Ride 6:29
Make It Right 3:58
Ms. McGrim 4:21
Devil's in My Grave 6:34
Pick It Up 5:24
Night Takes the Chances (For G.D.) 6:16
Touch of Your Love 5:03
To Be Brave 4:12
Catch The Westbound
Hot on the heels of their 2018 Maple Blues Nomination for Best New Act, the LH Express is back with their April 2019 release "Catch The Westbound", their 3rd full length studio album. In addition to being mixed by Toronto based Brian Moncarz ( "Our Lady Peace", "The Tea Party", and many more), the album was also mastered by Grammy Nominated Philip Shaw Bova. "Catch The Westbound" features 10 robust original tracks by Haneman and the band that sound like they were made for radio.
Purchase your copy of our CD today!
$25 CAD – free shipping!!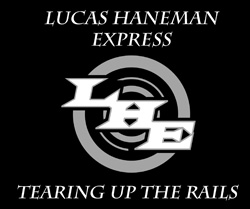 Tracks
The Verdict 4:23
Give Me Life 4:32
Calling The Blame 4:06
Waiting At Your Door 4:58
Run To You 5:00
Take Two 6:05
Blind Man's Blues 4:28
Firestorm 3:49
Storybook Love 5:57
Love Shine 3:43
Scrabble 5:11
That's The Truth 5:17
Magic Carpet Ride 4:12
Working Band 4:07
Tearing Up The Rails
With clever, poignant lyrics, upbeat, modern blues and haunting ballads, The Lucas Haneman Express have joined the ranks in a long line of exceptional bands from the Ottawa, Ontario area with their sophomore release Tearing Up The Rails.  This remarkable group is comprised of Lucas Haneman as the primary songwriter, guitarist and vocalist, along with Jeff Asselin on drums, Martin Newman on bass and vocals and Megan Laurence adding her angelic yet powerful vocals to the 14-track recording.
Showing a deep and rejuvenating connection to the blues tradition, with gritty, passionate high energy material, Tearing Up The Rails runs from funky and upbeat songs such as The Verdict, Calling The Blame, Take Two, Firestorm, Scrabble, and Working Band to the beautiful, soft and subdued Waiting At Your Door (featuring delicate organ work by guest Jesse Whiteley), Storybook Love, and Love Shine.  Three of the songs on Tearing Up The Rails were recorded at the legendary Sun Studios in Memphis including Give Me Life, Blind Man's Blues – where Haneman muses autobiographically about his life as a visually impaired musician – and the seductive That's The Truth.  The two cover songs on the album prove The Lucas Haneman Express have mastered creativity and ingenuity with their bluesy interpretations of Bryan Adams' Run to You (with Steve Marriner of MonkeyJunk on harmonica) and Steppenwolf's Magic Carpet Ride.
The Lucas Haneman Express is a fresh and funky powerhouse band whose sound is drenched in blistering musical interplay, gripping guitar solos and solid backbeats.  Tearing Up The Rails is sure to become an instant favourite for music fans everywhere.
Purchase your copy of our CD today!
$25 CAD – free shipping!!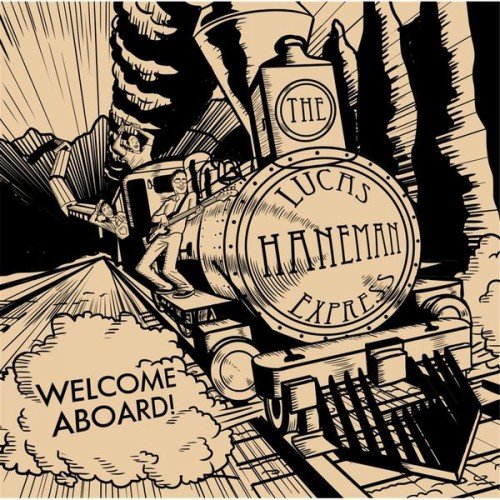 Tracks
Bring It Back 3:42
Purple Drink 4:29
Dub Monkey 6:00
Want You 4:58
Some Change 5:47
Walking a Fine Line 6:04
Real Love 4:35
Baker's Dozen (…and Then Some) 6:08
Sweet Bliss 4:38
You Are Forgiven 5:10
The Race 3:49
Welcome Aboard
Welcome Aboard" (Released April 2015) is a glimpse into the early days of the Lucas Haneman Express as a band.  All 11 tracks were written by Lucas Haneman, and were tracked at Gallery Recording Studios (Ottawa) with Dean Watson.
This is an interesting phase for LHE as stylistically the band was not yet cemented in the Blues as directly as they have been on more recent albums, yet the influence is still present.  The other interesting aspect of this collection of songs is that  the album also contains 4 somewhat fusion influenced instrumentals in addition to the funky bluesy sound that dominates catchy vocal songs like "Bring it Back", "Dub Monkey" and "Real Love" (tunes that are staples of LHE's live show to this day).  The band was forming as the album was recorded, with Martin Newman (bass) and Jeff Asselin (drums) coming into the foal shortly before recording sessions began in summer 2014, and Megan Laurence (who wasn't yet an official band member) adding beautiful secondary vocal parts to the tracks, just before the album was mixed and mastered.  Unfortunately, this album does not yet feature Megan as a lead vocalist, but it is a diverse collection of tunes, for people who like their music rich with unpredictability.
Purchase your copy of our CD today!
$25 CAD – free shipping!!
Donations
If you would like to make a donation to us to help support the band during these hard times, we'd greatly appreciate any dollar you can spare.