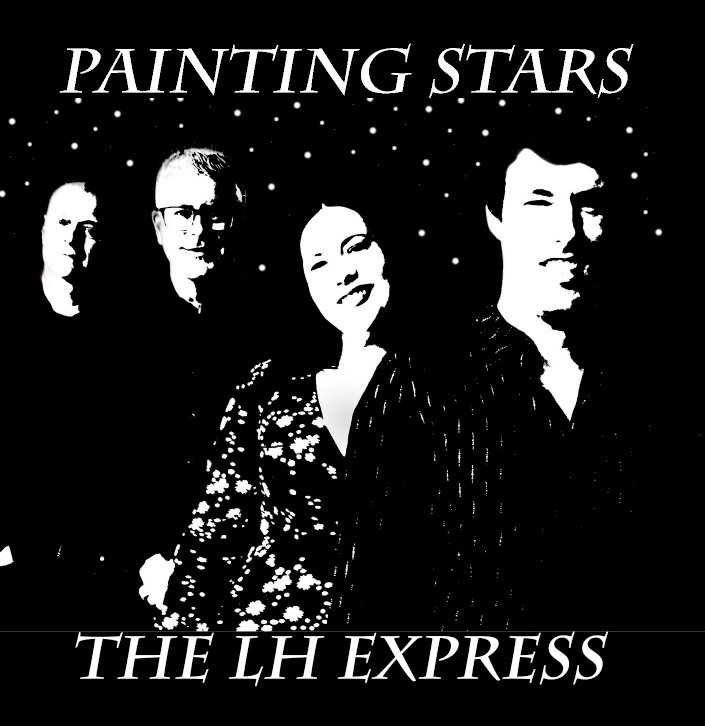 Tracks
Getaway (4:13)
Not Today (4:13)
Cabin Fever (4:32)
Being Strong (5:46)
Snapshot (4:25)
Hot Minute (4:31)
When I'm With Her (5:12)
These Walls (7:16)
Rising From The Dead (5:57)
Painting Stars (4:31)
Painting Stars (June 2nd, 2023) marks a new era for The LH Express. Formerly known as The Lucas Haneman Express, these four musicians have streamlined their name and their sound on this new offering. The album as a whole is a strong statement, a burst of light and optimism in a time when the world so desperately needs it. Representing the L in "LH Express", Megan Laurence steps forward as lead vocalist on half of the album, making her long overdue mark on the Canadian blues scene with sheer presence and beautiful intensity. Representing the H in the band's name, Lucas Haneman's guitar playing and vocals are focused, passionate, and stronger than ever before, making this album a standout for him as a lyricist and instrumental wizard. Long-time bassist, Martin Newman, holds it down with powerful lines and great backing vocals, and new drummer Valera Negovora brings a fresh energy to the band's studio sound, with heartfelt style and grace, sure to make you move and groove from the first note to the last.
Purchase a copy of our album
$25 CAD – CD - free shipping!
$15 CAD – digital download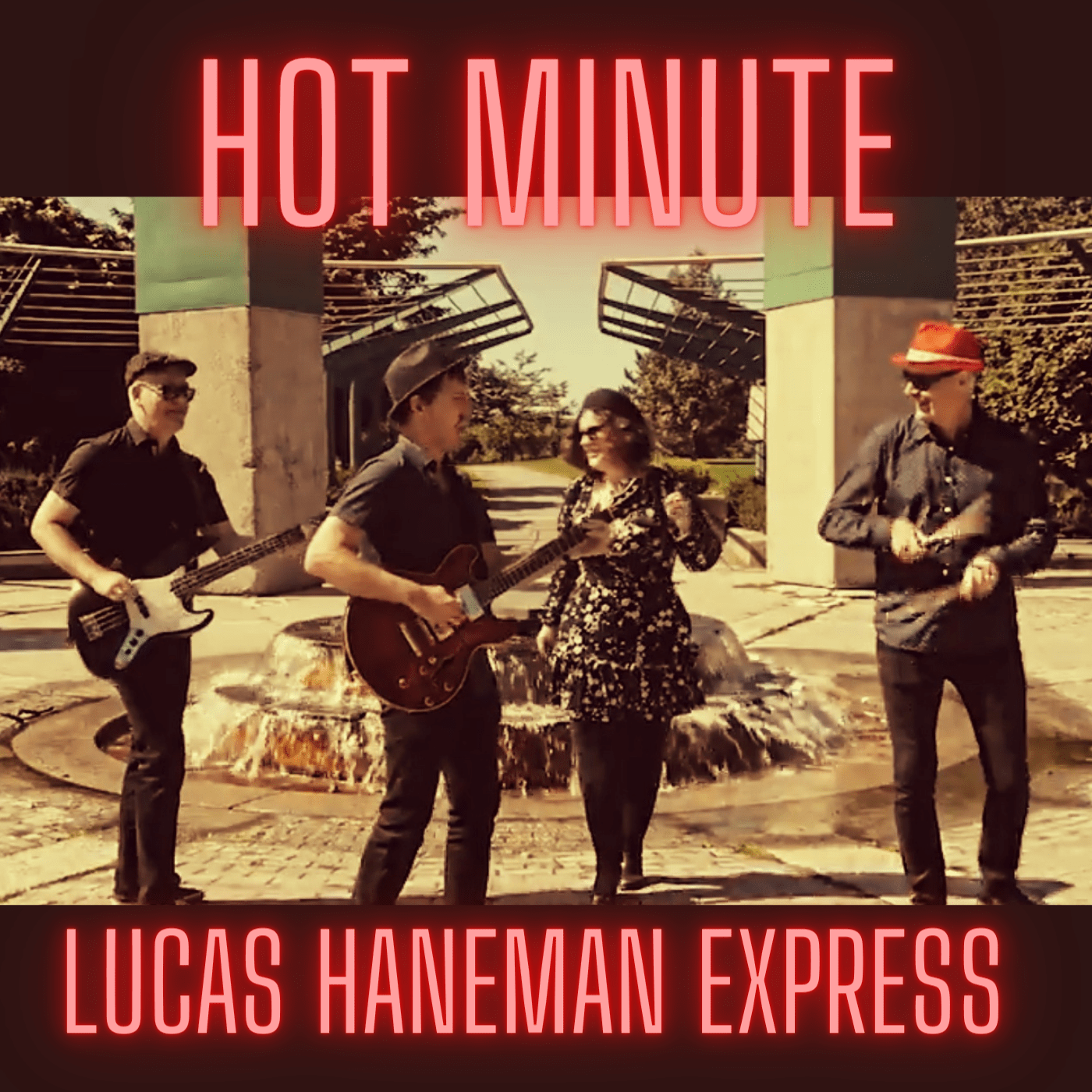 Hot Minute single, released October 4th, 2022.
Purchase Hot Minute Single
$1.50 CAD – digital download, WAV Format
$1.25 CAD – digital download, MP3 Format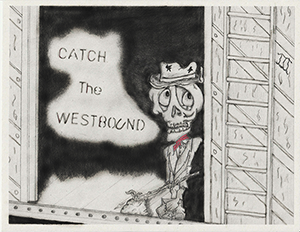 Tracks
Lay It to the Line 4:39
Cold Cold Front 4:33
Wicked Ride 6:29
Make It Right 3:58
Ms. McGrim 4:21
Devil's in My Grave 6:34
Pick It Up 5:24
Night Takes the Chances (For G.D.) 6:16
Touch of Your Love 5:03
To Be Brave 4:12
Hot on the heels of their 2018 Maple Blues Nomination for Best New Act, the LH Express is back with their April 2019 release "Catch The Westbound", their 3rd full length studio album. In addition to being mixed by Toronto based Brian Moncarz ( "Our Lady Peace", "The Tea Party", and many more), the album was also mastered by Grammy Nominated Philip Shaw Bova. "Catch The Westbound" features 10 robust original tracks by Haneman and the band that sound like they were made for radio.
Purchase your copy of our CD
$25 CAD – free shipping!!
$15 CAD – digital download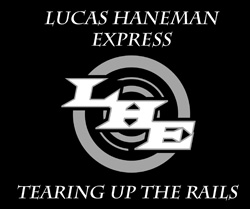 Tracks
The Verdict 4:23
Give Me Life 4:32
Calling The Blame 4:06
Waiting At Your Door 4:58
Run To You 5:00
Take Two 6:05
Blind Man's Blues 4:28
Firestorm 3:49
Storybook Love 5:57
Love Shine 3:43
Scrabble 5:11
That's The Truth 5:17
Magic Carpet Ride 4:12
Working Band 4:07
With clever, poignant lyrics, upbeat, modern blues and haunting ballads, The Lucas Haneman Express have joined the ranks in a long line of exceptional bands from the Ottawa, Ontario area with their sophomore release Tearing Up The Rails. This remarkable group is comprised of Lucas Haneman as the primary songwriter, guitarist and vocalist, along with Jeff Asselin on drums, Martin Newman on bass and vocals and Megan Laurence adding her angelic yet powerful vocals to the 14-track recording.
Showing a deep and rejuvenating connection to the blues tradition, with gritty, passionate high energy material, Tearing Up The Rails runs from funky and upbeat songs such as The Verdict, Calling The Blame, Take Two, Firestorm, Scrabble, and Working Band to the beautiful, soft and subdued Waiting At Your Door (featuring delicate organ work by guest Jesse Whiteley), Storybook Love, and Love Shine. Three of the songs on Tearing Up The Rails were recorded at the legendary Sun Studios in Memphis including Give Me Life, Blind Man's Blues – where Haneman muses autobiographically about his life as a visually impaired musician – and the seductive That's The Truth. The two cover songs on the album prove The Lucas Haneman Express have mastered creativity and ingenuity with their bluesy interpretations of Bryan Adams' Run to You (with Steve Marriner of MonkeyJunk on harmonica) and Steppenwolf's Magic Carpet Ride.
The Lucas Haneman Express is a fresh and funky powerhouse band whose sound is drenched in blistering musical interplay, gripping guitar solos and solid backbeats. Tearing Up The Rails is sure to become an instant favourite for music fans everywhere.
Purchase your copy of our CD today!
$25 CAD – free shipping!!
$15 CAD – digital download
If you would like to make a donation to us to help support the band, we'd greatly appreciate any dollar you can spare.